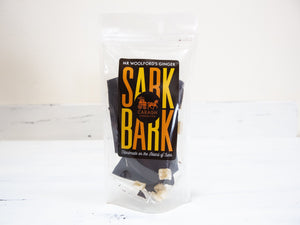 Mr Woolford's Ginger
Our chocolate kitchen is surrounded by breathtaking vistas, coastal paths and secret bays. If you come and visit, you'll find us making chocolate bars as pure and gorgeous as Sark itself.
A regular customer of ours love of Ginger and Dark chocolate led us to create this simple but oh so delicious combination.