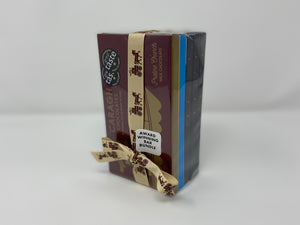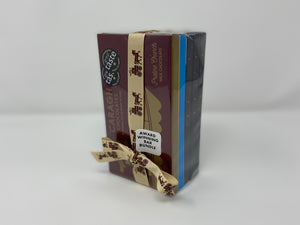 Award Winning Bar Bundle
Our chocolate kitchen is surrounded by breathtaking vistas, coastal paths and secret bays. If you come and visit, you'll find us making chocolate bars as pure and gorgeous as Sark itself.
Five of our chocolates bar recently won awards from the Great taste and Academy of Chocolate awards, so we have created the award winning bar bundle so you can have them all! The bundle includes Milk Chocolate With Praline Crunch, Sea Salted Caramel, Dark Chocolate with Orange, Dark Chocolate With Chilli and Dark Chocolate With Mint.