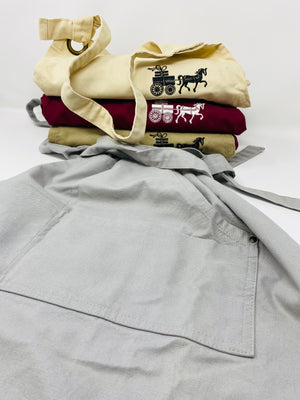 Caragh Chocolates Aprons
Our chocolate kitchen is surrounded by breathtaking vistas, coastal paths and secret bays. If you come and visit, you'll find us making chocolate bars as pure and gorgeous as Sark itself.
We now have our own branded quality aprons in various colours with our logo embroidered on the front. So when your baking at home or tempering your own chocolates you can have a little bit of Caragh Chocolates there to help.